About Us
Big Rigs Inc. specializes in providing freight shipping solutions whenever and wherever you need them. As an independent Landstar agency, we have access to one of the largest logistics networks in the industry, which means your business has access to this vast network too.
We are committed to providing our customers with quality service. We will work closely with you to develop the best logistics plan for your supply chain. After all, the success of our company is based on your success.
In addition to our commitment to quality service, we are dedicated to safety. Every independent Landstar agency has a Landstar Safety Officer (LSO) on staff. LSOs support customer safety initiatives and promote overall safe, secure, compliant deliveries.
You can trust that Big Rigs Inc. will keep your supply chain moving and get your freight delivered safely and on-time.
Big Rigs Inc. - Independent Agent of Landstar Ranger
We specialize in repositioning empty equipment for steamship companies, railroads and container rental & storage companies via trucks pulling flatbed and step deck trailers, moving from and to all points in the USA and Canada.
Big Rigs Inc. of Simi Valley, California evolved from Hardinger Systems which was founded in September of 1995, then was incorporated in 2002. Effective May 30, 2013, we became an Independent Agency of Landstar Ranger.
Family owned and operated from inception, Big Rigs Inc. is still a company that makes your every move our personal mission. Utilizing over 70 years of combined experience in the intermodal and truck transportation business, we strive to exceed the expectations of our customers and always try to do the job better at a reasonable rate.
Our Motto
"We have no problem with a competitor quoting a lower price than ours, for who knows better than he, what his service is worth?"
Agency Leadership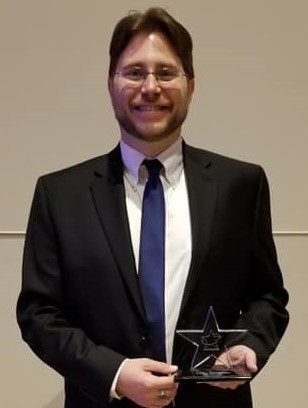 Tom R. Hardinger
President - CEO
Tom was born in North East Alabama, moved to Chicago in 1968 where a career in the trucking industry started. At Intercraft Industries Corporation Tom worked his way up from a warehouseman to Private Fleet Manager of 29 trucks running nationwide.
1977 at BN Transport Inc became an Intermodal Terminal Manager.
1983 Willett Trucking, back to the BNRR Hub Center in 1985, on to Carretta Trucking in 1987, Denton Cartage in 1990.
1995 California & began to build Hardinger Systems which incorporated in 2002 as Big Rigs Inc.
2013 Big Rigs Inc. became an Independent Agent of Landstar Ranger.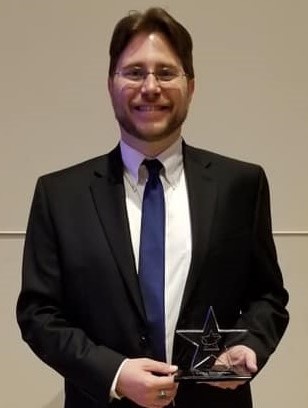 Edward R. Hardinger
Vice President - Secretary
Eddie has been with Big Rigs Inc. from inception and has grown up in the intermodal trucking industry. His attention to detail, along with his knowledge of our day to day operations and his ability to communicate up and down the channels from corporate executives to drivers to yard managers to forklift operators makes him a perfect fit for all the stressful duties he tackles daily in the operations of our agency.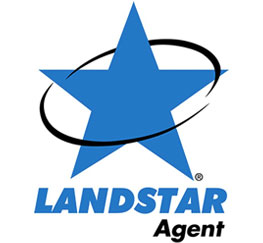 About Landstar
Landstar is in the small-business business. Built on solid, long-term relationships, the company enables thousands of independent transportation providers to operate their own businesses as members of the Landstar network. These independent agents are backed with the tools and support of a multibillion-dollar, Fortune 500 company, which allows them to compete with the largest carriers in the industry.
At Landstar, safety comes first. That's why Landstar has strict owner-operator qualifications and has developed safety programs such as M.U.S.T. – Mutual Understanding of Safety Together. The M.U.S.T. program brings Landstar representatives and customers together to ensure freight is delivered safely, on-time and damage free.
Landstar transportation services companies are certified to ISO 9001:2015 quality management system standards and RC14001:2015 environmental, health, safety and security management system standards. Its common stock trades on The NASDAQ Stock Market® under the symbol LSTR.
NASDAQ
Landstar System, Inc.
NASDAQ: LSTR
Jun 10, 09:41 PM EDT
Landstar System, Inc. is a transportation services company specializing in logistics and more specifically third-party logistics.
Recent Awards

Quest for Quality Award 2022 - Logistics Management
Landstar Transportation Logistics, Inc. has ranked eighth in the Dry Freight Carriers category of the Logistics Management 2022 Quest for Quality Award.

Fleet Safety Awards – Florida Trucking Association
Landstar Express America - 1st place in the Truckload Division under 5 million miles.